Find the most affordable plan for you.

1 out of 3 people pay under $30/month!
Introducing a partnership with HealthSherpa to bring affordable health insurance to you.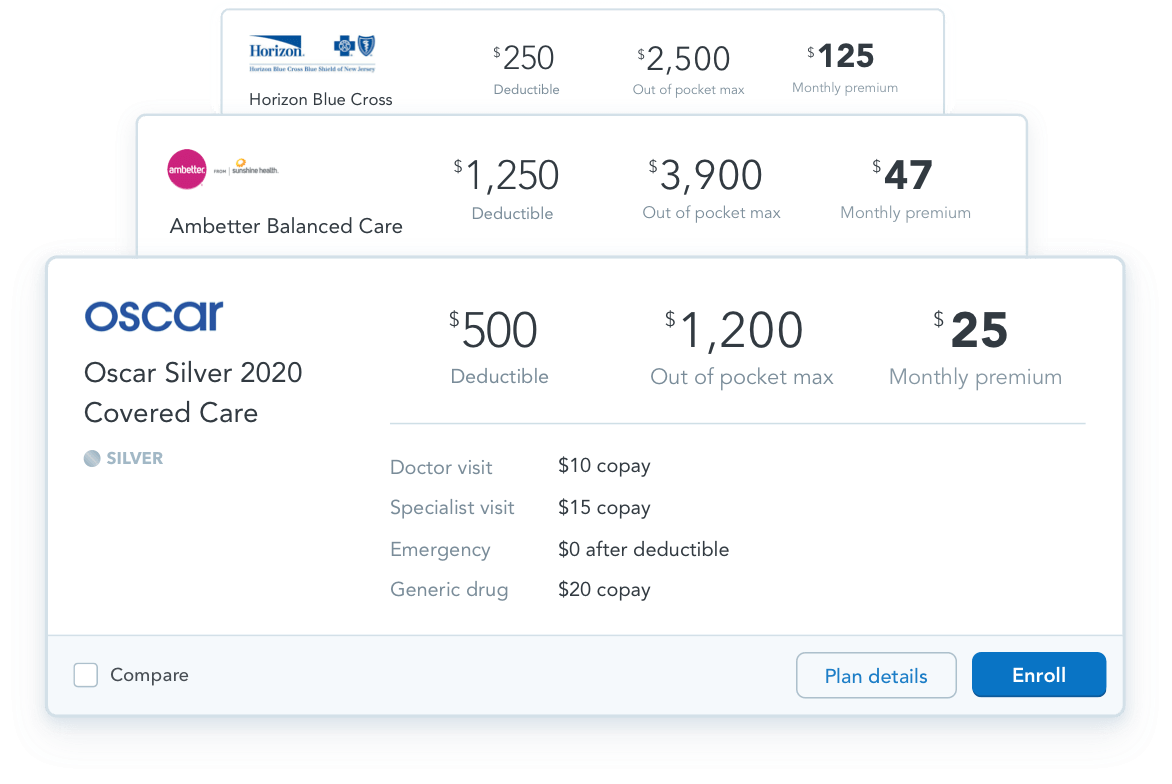 HealthSherpa, is a free website that helps you find, enroll in, and make the best use of your health insurance plan.
See what savings you qualify for

Compare quotes from multiple insurance companies

We'll calculate the most affordable plan for your needs

Secure and trusted partner of Healthcare.gov
Have questions? HealthSherpa is here
Live chat
Use the blue chat button in the bottom-right corner of this screen to chat with an agent now.
Find the most affordable plan for your needs